Browse:
Home
/
Uncategorized
By lili on December 15, 2013
BPHS Agenda 10-12-13 BPHS Board Minutes 10-23-13 BPHS Finance Report 9-30-13 BPHS Headmaster Report 10-23-13 BPHS Development Report 10-23-13
Posted in Board Info, Uncategorized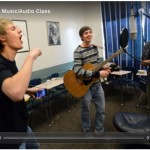 By lili on November 11, 2013
A dozen students at Boulder Prep spent their fall break week at school, writing and recording original songs as they learned how to use an audio recording computer program. "It was cool to see all this creating you can do," said senior Jeff Goertz. "I learned a lot." Click here to read the entire article.
Posted in Events, In the News, Uncategorized | Leave a comment
By lili on March 3, 2013
BPHS Board Agenda 1-16-13 BPHS Board Minutes 1-16-13 BPHS Financials 12-31-13 BPHS Headmaster Report 1-16-13 BPHS Development Report 1-16-13
Posted in Board Info, Uncategorized | Leave a comment
By lili on November 11, 2012
BPHS Board Agenda 10-24-12 BPHS Board Minutes 10-24-12 BPHS Financials 9-30-12 BPHS Headmaster Report 10-24-12 BPHS Development Report 10-24-12
Posted in Board Info, Uncategorized