Boulder Prep grads say school was life-changing
By Amy Bounds Camera Staff Writer
Boulder Daily Camera
Posted:05/19/2011 08:56:53 PM MDT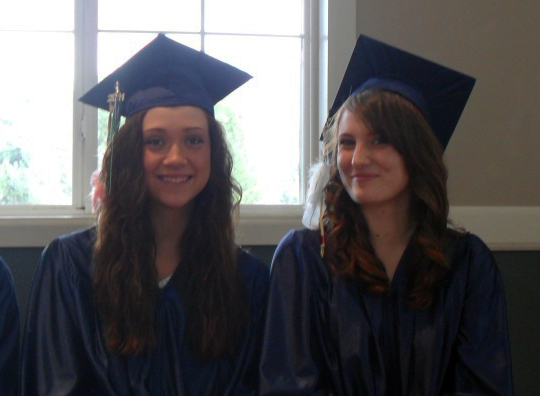 Ana Temu, of Longmont, decided on a whim to enroll at Boulder Preparatory High School. The decision, she said, "saved my life." A mother with a life-threatening illness and a father sent to jail on a  murder conviction had thrown her into turmoil. School wasn't a priority. "They saved my future," she said. "They helped me get back on track. If it wasn't for them, I would probably have ended up in an alley with drug dealers. I wasn't aware of the opportunities I had." A school speaker who works on immigration issues turned Ana on to the idea of social justice and gave her a purpose. She's since worked on Latino voter education, rallied for the DREAM Act and now plans to get a degree in political science at the University of Denver so she can go into politics. "The only chance that our community has for change is to have the right people in the seat to create change," she said. Ana is one of 22 seniors at Boulder Prep, an alternative charter in Gunbarrel, graduating Friday.
Seniors at Louisville's Monarch High School also are graduating Friday, while most other Boulder Valley high schools hold graduations Saturday and Sunday. Some of the seniors graduating from Boulder Prep enrolled there after struggling at regular high schools. Others just anted something different, a smaller school with a community feel. Though they gave up the trappings of a large, comprehensive high school — team sports, a slew of clubs and a prom — the graduating seniors said it was worth the trade-off.
Mason McCart, who lives in Gunbarrel, said he was given an ultimatum — Boulder Prep or a school in Ohio. He went with Boulder Prep, saying it turned out to be a good choice. "The teachers are willing to help you with whatever you need," he said. "I couldn't get into the normal high school experience. Here it's nothing like high school, and that's a good thing. I'll miss the atmosphere and the community we've built." After graduation, he's planning to attend either the University of Colorado at Denver or the University of Hawaii. His goal is to become a surgeon, a decision cemented by knowing people who died after surgery because of malpractice. "I want to help people," he said.
Mariah Pawlas, who lives in Louisville, tried Boulder Prep on the advice of a friend. She said the highlights were the school's small size, diversity and a favorite teacher, David Martinez. "When I first met him, we didn't get along," she said. "He worked to get to know me and really be a part of my life. I can always talk to him. Just that support system was more than I could have asked for." Graduating a year early, she said, "it still hasn't hit me yet." She's headed to DU, where she plans to major in psychology and sociology. "I will miss Boulder Prep," she said.
Jonathan Sosa, of Westminster, said personal circumstances sent him into a downward spiral at the end of his freshman year. Before he started at Boulder Prep, he said, he wasn't sure he would graduate. "Everybody kept telling me how good of a school Boulder Prep was," he said. "I felt like there was nothing else I could do. There was nothing to lose. At first, I thought I was in a school for screwups, but then it turned out to be totally different." He said the school's strongest selling point is its student and teacher community. "The way everybody treats everyone and respects everyone, it's like a big family," he said. He's going to CU-Boulder in the fall, where he plans to major in clinical psychology before going for a master's degree. He also plans to come back to Boulder Prep, where he wants to teach part-time. "I love what Boulder Prep is doing for people," he said. "Their lives were changed because of this school."
http://www.dailycamera.com/ci_18099864?IADID=Search-www.dailycamera.com-www.dailycamera.com